President - Dr Mohan Chandavarkar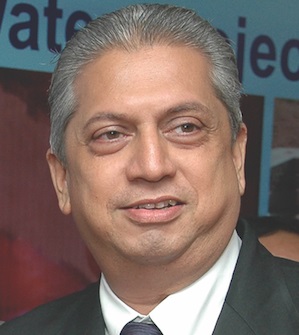 Consultant Obstetrician, Gynecologist, Endoscopist & Infertility Specialist at Apeksha Maternity & Nursing Home (own) since 36 years.
Hon. Assoc. Professor at RGM College / CSMH, Kalwa; UG / PG teacher, Guide for DGO/FCPS, former UG and PG examiner of MUHS / CPS.
Hon. Consultant : Jupiter, Bethany and Currae Hospitals; Special interests : High Risk Obstetrics, Endoscopy, Gyn-endocrinology.
Founding Chief Editor Asthagyaan -journal/ magazine of ATG/TOGS.
Editor : Textbook on Practical Obgyn - distributed to all delegates of 2014 AICOG annual conference.
Awarded -Dr Indumati Jhaveri Prize (AICOG), Dr NA Purandare Prize(GSMC), Dr HE Desa Prize and Dr SN Bhansali Prize (MOGS); Govt of Maharashtra's Health Award for doing 3500 Lap TLs for TMC in 1988.
Rotary International 3142 District Governor (2019-20); Rotary International's Four Avenues Award.
First VP - Dr Jaynarayan Senapati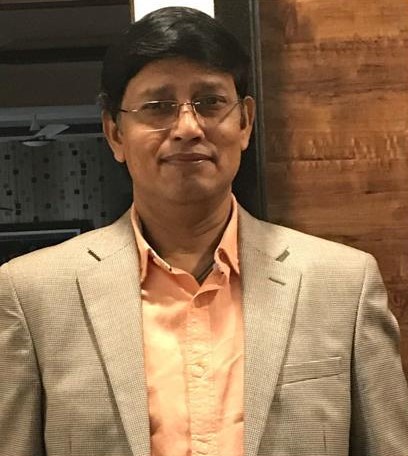 MBBS DGO MD DNB MNMS.
Professor and head of department in ObGy in Rajiv Gandhi Medical College, Chhatrapati Shivaji Maharaja Hospital, Kalwa, Thane.
Laparoscopic surgeon and consultant in Chhatrapati Shivaji Maharaja Hospital thane.
MD from grant medical college and JJ group of hospital.
UG and PG examiner of Mumbai university and MUHS Nashik.
DGO, FCPS Examiner for CPS, Mumbai.
Committee member of maternal death review TMC.
member of negligence committee thane District.
Vice President 2 in TOGS(Thane obstetrics and gynaecology society).
Publications in national and international journals.
Member of CDR committee Thane.
Second VP - Dr Datta Panandikar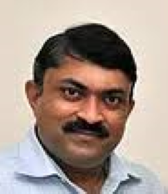 Dr. Datta Manohar Panandikar is a practising gynaecologist and endoscopic surgeon for the past 27 years at Thane, a suburb of Mumbai.
He passed his MD in OBGYN from Grant Medical College and Sir JJ Group of Hospitals in 1989.
He has worked under pioneers like Dr. Kamal Deshmukh, Dr. Vasant Patwardhan, Dr. CN Purandare, Dr. Bomsi Wadia and Dr. Jasmine Lopez.
He stood first in the MD exam held in 1989 by the Bombay University.
He completed the Diplomate of National Board, New Delhi (DNBE) in 1992.
He trained in Laproscopic Surgery under Prof.Kurt Semm from the University of Kiel, Germany. Prof.Semm is also known as the Father of Endoscopic Surgery.
He has held many posts being the General Secretary of Grant Medical College Student Association in 1984-85.
He has also been the Election Commissioner for the same body from the year 1985-90.
He was the Secretary of the Thane IMA form the year 1993-2000.
He was awarded the Dr. CL Zaveri Endowment Award by the Mumbai OBGY Society in 1990.
He has had publications in the FOGSI Journal.
He has also been on the National Faculty of many conferences.
He has been an invited speaker and panellist at the AICOG Conference, MOGS Conference, IAGE Conference and many National Conferences.
He was honoured with the LOKMAT ICONS of THANE Award in 2013.
He has been the secretary of IMA Thane from 2013-15 and president of the IMA Thane from 2015-18.
He has been Vice President of the TOGS and he was the Secretary General of TOGS for 2020-21.
He has been inducted as a member of the National FOGSI COVID Task Force.
He is now vice president 3 for the year 2021 - 22.
Third VP - Dr Mahesh Joshi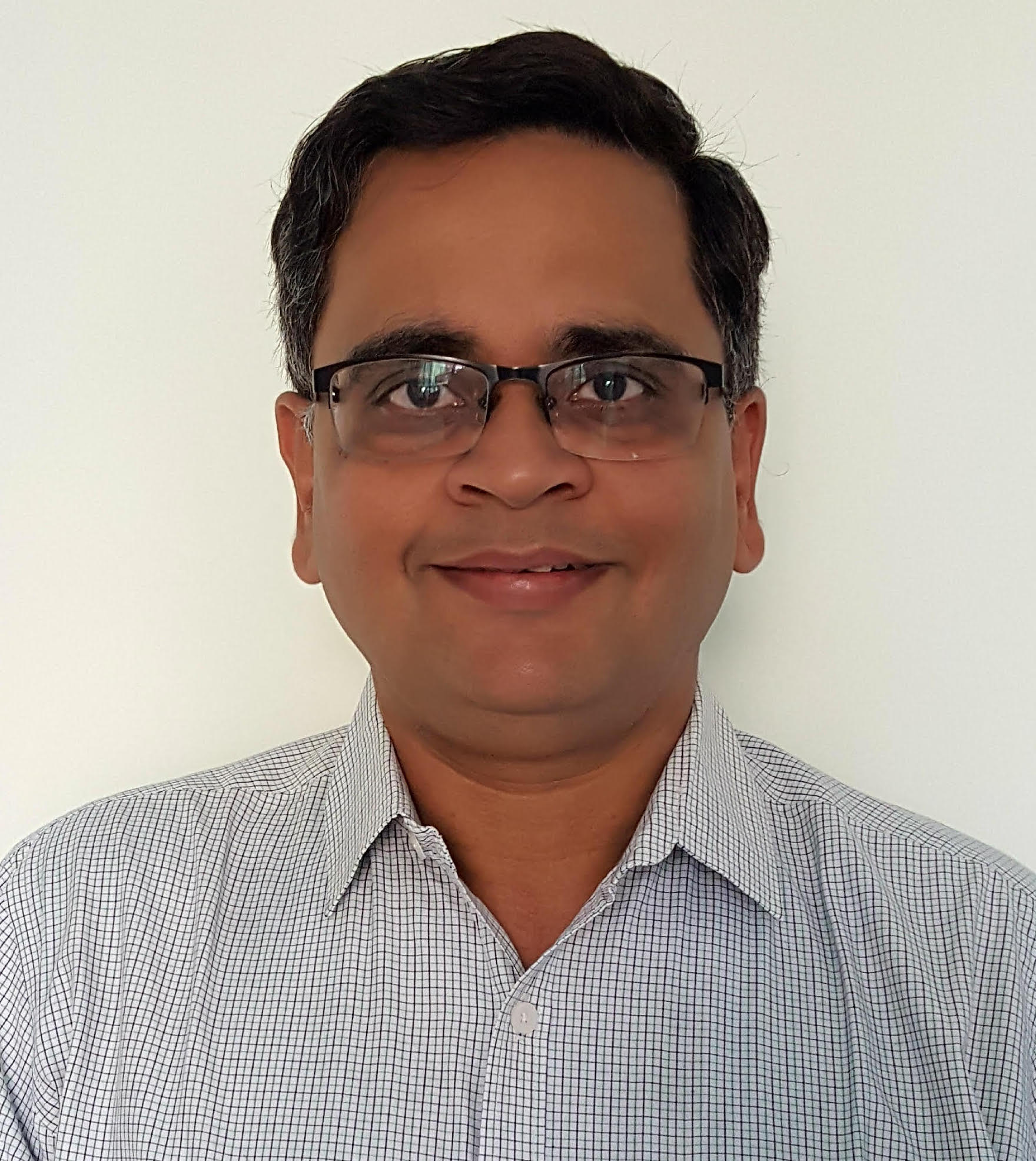 MBBS, DGO MD.
Medical Director Manasi Nursing Home Dongaripada Ghodbunder Road Thane.
Visiting Consultant at Jupiter Hospital, Hiranandani Hospital, Kaushalya Medical Foundation, Currae IVF and Birthing Hospital and Horizon Prime Hospital Thane.
Practicing Gynaecologist for 25 years.
TOGS MC member since inception.
Honorary Treasurer IMA Thane.
Secretary General - Dr Swarupa Iyer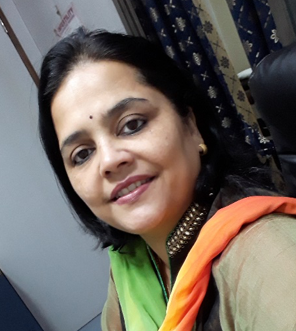 MD, DGO, LL.B.
Treasurer TOGS 2020-21.
Managing committee member since 2 years.
Fertility specialist and Medico legal Expert.
Practicing since last 24 years at Bapat Nursing Home, Thane.
Attached to Kaushlya Medical Foundation, Currae Hospital and Jupiter hospital.
Honorary laparoscopy surgeon at K.N.A.K and trainer for Lap TL at FPAI.
LAW GRADUATE FROM THANE LAW COLLEGE.
Member Medico legal and ethics committee FOGSI.
Peer reviewer for Journal of Obstetrics and Gynaecology of India.
Chapters on Telemedicine on SURAKSHA MODULE of FOGSI.
Joint Secretary - Dr Supriya Arwari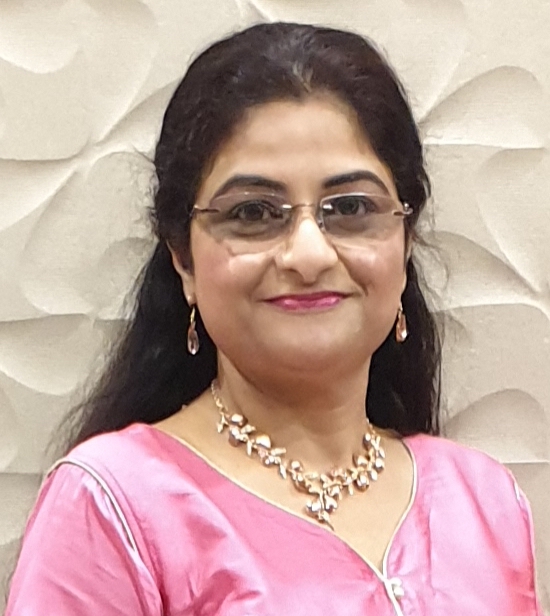 MD. DGO FCPS DNB
Practicing in Bhiwandi since 22 years
Consultant Obstetrician gynecologist and Infertility specialist at Supreme Hospital, Bhiwandi
Chairperson AMOGS Adolescent health committee
Chairperson TOGS Adolescent health committee
Managing committee member, Association of Medical Consultants of Mumbai
Past president IMA Bhiwandi and Bhiwandi Medical practitioners Association
Dr. Anandibai Joshi awardee for meritorious services by female doctor by Bhiwandi Nizampura Municipal corporation
Winner of the title "Mrs. Iron Lady "in Mediqueen.
Mrs. Maharashtra beauty pageant 2020, the first of its kind for women doctors.
Treasurer - Dr Ujwala Bardapurkar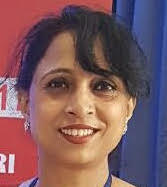 Serving as the president of IMA, Bhiwandi for the 3 time.
Founder member of MPH and SSS subcommittee, IMA.
Chairperson of Middle age committee of Thane Obstetrics gynaecology society.
Member of COVID task force committee of Bhiwandi Corporation.
Member of COVID Vaccine adverse effect committee.
Member of Bhiwandi Corporation PCPNDT Committee.
Received Mayor's Award for COVID work and many other COVID warrior awards.
Joint Treasurer - Dr Abhishek Chandavarkar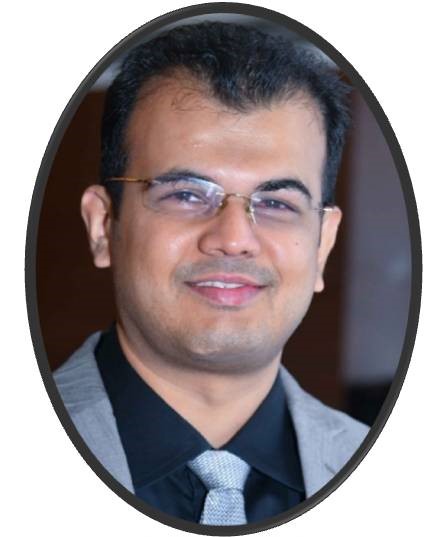 DNB DGO, Adv Endoscopy Fellow (France & Mumbai).
Gynaecologic Endoscopic Surgeon.
Associate Professor D Y Patil Medical College.
Director & Consultant: Apeksha Maternity & Nursing Home.
Consultant: Jupiter, Fortis Hiranandani, Bethany, Currae, Kaushalya, Terna, Horizon.
Managing council member IAGE 2015-2022.
Founder Treasurer MAGE 2018-20.
Treasurer TOGS 2018-19.
Ratan Tata Scholarship.
Best endoscopy paper for innovations :SAGE 2017.
Young Scientist Award 2018-19 TOGS.
Dr Ashok Mehra Prize MOGS conference2013:Best endoscopy paper.
Clinical Secretary - Dr Rekha Thote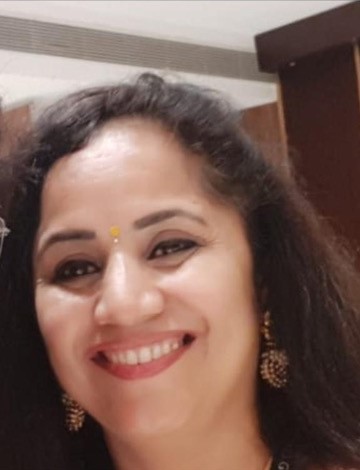 Dr Rekha Thote is a Consultant Obstetrician and Gynaecologiest with exclusive practice experience in Advanced Gynecology Endoscopy Surgeries since 2010 and Mobile Endoscopic unit since 2017.
Dr Rekha is an Hon Laparoscopy Consultant in Family Planning Association of India, Thane & Bhiwandi and Medical Director of Shree Clinic and Center for colposcopy Thane.
Dr Rekha participated in an International Beauty Contest held in Russia and has been Crowned with 2 titles - Mrs Global International Humanity Ambassador and Mrs Intellectual in 2017.
She is also a recipient of renowned Nav-Durga Puraskar Thane in 2017.
Dr Rekha is regular participant in various free rural camps conducted for needy people in remote areas in Thane district.
Dr Rekha has conceptualized Swasth Kishorinche program for adolescence school girls and delivered almost 25 sessions in various schools.
Dr Rekha is one of the Founder Members of TOGS and has held various positions in Managing Council.
Joint Clinical Secretary - Dr Shailendra Jadhav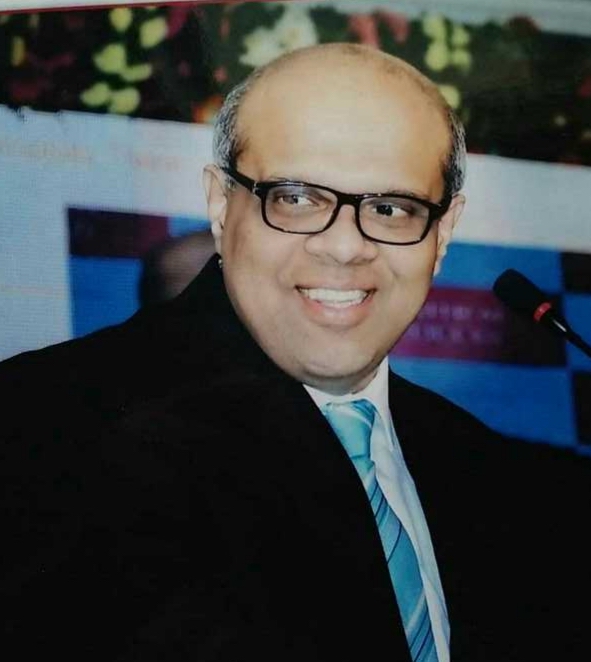 Working as a consultant OBsGyn for the 16 years in Thane
Chief Obstetrical Critical Care Unit, Currae Hospital Thane
OncoGynaecologist, GCRI Ahmadabad
Managing High Risk Pregnancy and High Risk Obstetrics and OncoGynaecology
Chief Coordinator ... Flying Squad for Obstetrician in problems
Member - Dr Deepali Kapote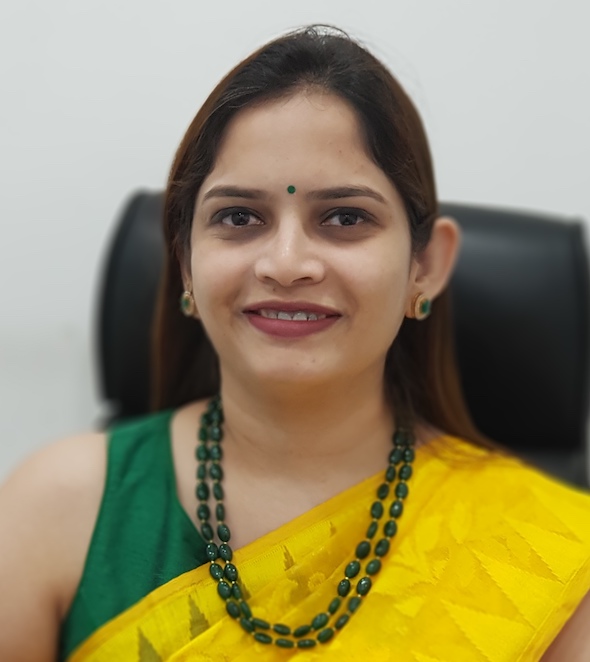 AP in LTMMC & Sion Hospital from 20th July 2013 onwards till date.
Consultant Obstetrician & Gynecologist at Currae & Jupiter Hospital, Thane.
MUHS (Maharashtra University of Health Sciences) recognized Undergraduate & Postgraduate teacher since 11 years.
Managing Committee member Of TOGS ( Thane Obstetrics & Gynecology Society) since 2020.
Assisstant professor in Seth G S Medical college & KEM Hospital from August 2010 to 19th July 2013.
Awarded "V.H. Mazumdar Memorial prize" for standing first in M.S. Gynecology examiation held in July-2009.
Awarded "Gold medal for Late Durga Ramdas Sadhale prize" for standing first in M.S. Gynecology examiation held in July-2009.
Awarded RATAN TATA SCHOLARSHIP & JRD TATA SCHOLARSHIP FOR EXCELLENCE IN ACADEMICS in MBBS for 3 consecutive years 2000-2002.
Awarded DISTINCTIONS IN BIOCHEMISTRY, ANATOMY, PHARMACOLOGY, PATHOLOGY, MICROBIOLOGY, ENT & OPTHALMOLOGY.
Postgraduate diploma (PGD) in ART and Reproductive Medicine from Kiel University, Germany.
Advanced Diploma in Gynecological Endoscopy from University of Schleswig Holstein Kiel, Germany.
Professional Diploma in Aesthetic Gynecology from the International Society of Aesthetic Genital Surgery and Sexology (ISAGSS, Turkey) and American Society of Cosmetic Physicians in.
ISUOG (International Society of Ultrasound in Obstetrics & gynecology) Basic Training Certificate Course in 2021.
"TOGS Young Scientist Award" for the year 2020 for the outstanding performance in the field of OBGYN.
Member - Dr Nageshwari Nanda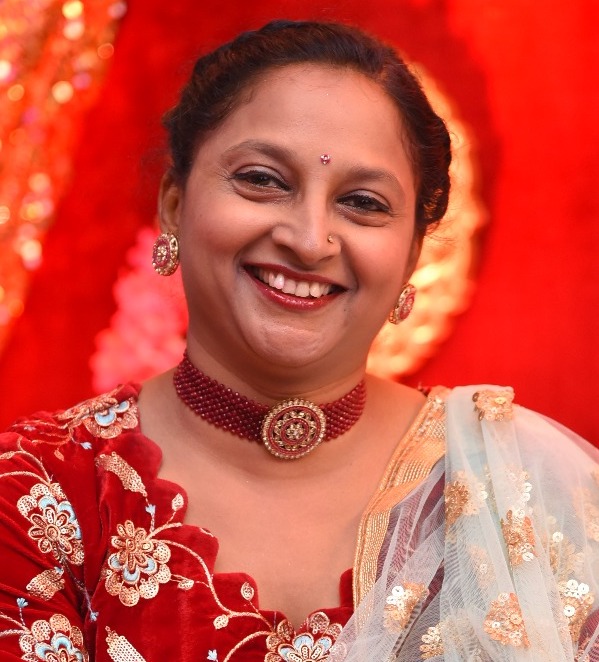 Practicing in Thane since 18 year.
Medical Director Padmashree Maternity Nursing Home.
Honorary consultant at Jupiter Hospital, Kaushalya Medical Foundation and Currae Hospital.
Practising since 2001 at Thane.
Medical Director Padmashree Maternity Nursing home.
Honorary consultant at Jupiter Hospital, Kaushalya Medical Foundation, Currae Hospital.
Gold medalist in MD(OBG) 2000.
Managing Committee member of TOGS since 2019.
Special Interest in High Risk Obstetrics.
Chairperson of Breast committee (TOGS) 2019-2021.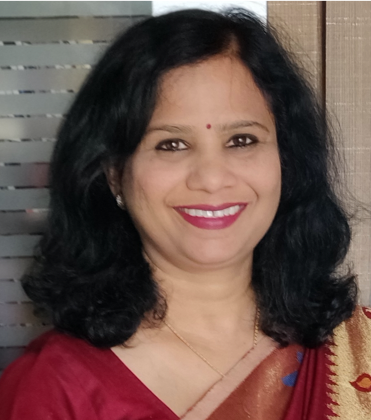 DR NUPUR KUSHAL MITAL MS (OBGYN) DIRECTOR & CONSULTANT OBGYN AT MEDICARE HOSPITAL SINCE 20 YEARS CONSULTANT OBGY AT CURRAE GROUP OF HOSPITALS.
PRACTICING CONSULTANT OBSTETRICIAN & GYNAECOLOGIST SINCE 26 YEARS IN THANE CITY.
SPECIAL INTEREST - INFERTILITY, OBGY ULTRASOUND, COLPOSCOPY, EXTENSIVELY TRAINED IN LAPAROHYSTEROSCOPY.
ALUMNUS OF ICEAT ART &IVF COURSE BY DR.PANKAJ TALWAR ,DELHI.
LIFE MEMBER - FOGSI, TOGS, IAGES, IMA, AMC.
PATRON MEMER - PCOS SOCIETY OF INDIA.
MANAGING COMMITTEE MEMBER TOGS 2020 -21 & 2021-22.
CONDUCTED VARIOUS CAMPS -FOR CERVICAL CANCER-SCREENING, DETECTION VACCINATION & LECTURES ON FEMININE WELLBEING 7 MENSTRUAL HEALTH.
HOBBIES - SINGING & DANCING.

Life Member of FOGSI, TOGS, IAGE, IMA, AMC.
Director Siddhivinayak Hospital, Vartak Nagar, Thane.
Undertaken various social activities for the people and contribution has been appreciated by many dignitaries including chief ministers office, guardian minister thane, Mayor thane etc.
Receipient of Times Health Care Leadership Award 2019-20 for significant contribution in health care sector and Mid-Day Health Care Excellence Icon Award 2020-21 (by the hands of former chief minister of Maharashtra (Mr Devendra Fadanvis) for exceptional social service done during Covid pandemic.
Member - Dr Rooma Gharote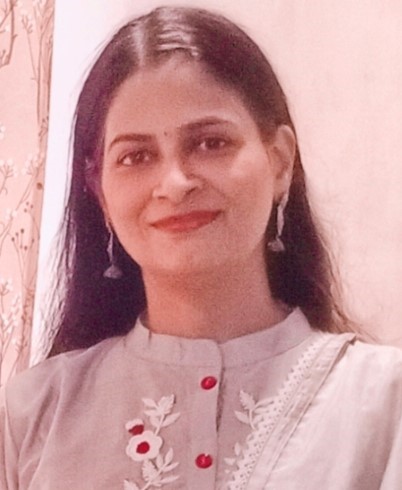 Consultant Obstetrician and Gynaecologist practising at Ankur Maternity and Nursing Home Thane & at New Suyog Maternity and Nursing Home Mumbra since the past 12 years.
Visiting consultant at Kaushalya Hospital and Currae Hospital Thane.
Managing Committee member of Thane Obstetrics and gynecological society.
Interested in infertility and Laparoscopy.
Hobbies :- Singing